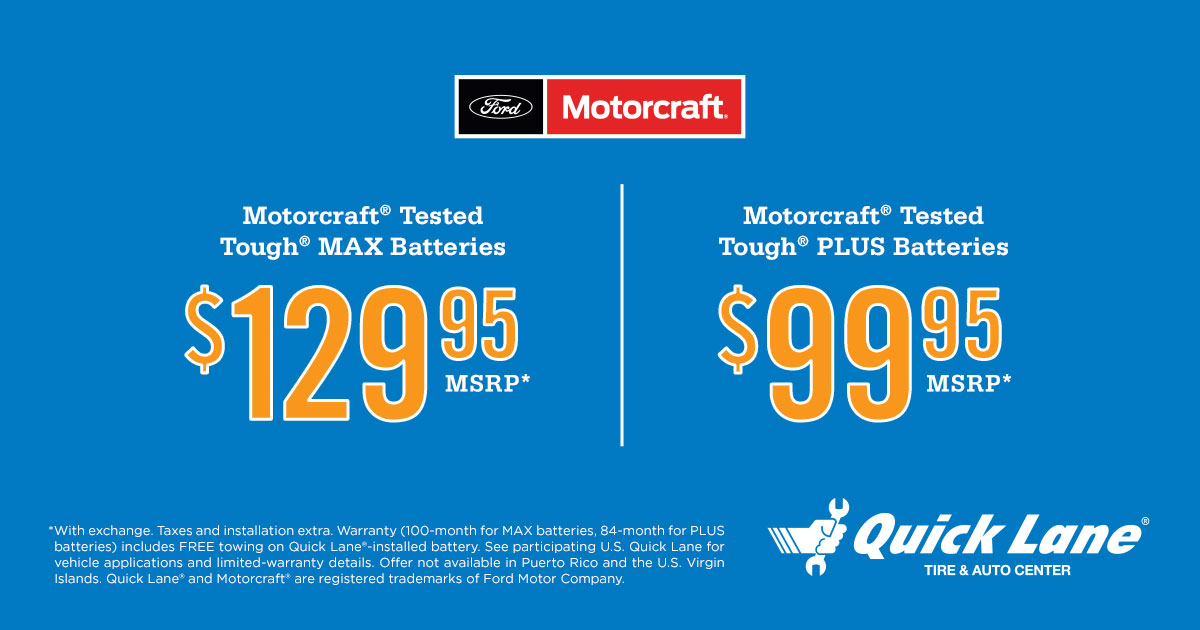 Don't get caught in the cold this winter with a failing Car Battery.  The Gresham Quick Lane has you covered with a Car Battery Sale that won't break the bank.
How to tell if your Car Battery is Failing
You should think about replacing your car battery if:
Your engine is slow to start and sluggishly cranks when you turn the key over.
If your check engine light illuminates, it may be your battery
If your car battery appears swollen or bloated
If your car battery is really old
If you are already stuck with a car that won't start, here are a few signs it may be your battery
Your engine cranks but refuses to actually start
Or if there is no crank, no lights and it refuses to start
If you've already jumped it multiple times
If your car started fine yesterday and now there is no sign of life, here are a few things you can easily check yourself.
Check your battery cables and posts.
Are they secure?  There should be no wiggle room.
Are your cables frayed or falling apart?
Is there a bunch of gunk on the terminals?
Any of these can be the culprit keeping you from getting on your way.  No worries.  Gresham Quick Lane can get you on your way fast with FREE complimentary Battery Testing so you know for sure the status of your car battery.  If you are in need of a new one, installation is always included and right now all car batteries are on sale!
The Gresham Quick Lane is located at 1999 East Powell Blvd in Gresham and is OPEN weekdays 7 am to 10 pm and Saturdays 8 am to 4 pm for your convenience.  No appointment is ever needed but if you would like to schedule one please contact us at 503-489-1621.